Description
THE BEST TECHNOLOGY MIX IS NOW COMPACT FROM 126 TO 143 HP.
The new 6 Series provides the best technology mix in its class. DEUTZ-FAHR has expanded the series with six compact, four-cylinder tractors in the low to mid horsepower category: the 6120, 6130 and 6140, are available with TTV or PowerShift transmissions. From ploughing, sowing and cultivating to transporting, harvesting crops and front loader work – the new 6 Series tractors are as versatile as your daily work is varied.  Maximum manoeuvrability, supreme efficiency and unparalleled operating comfort are trademark features of the new 6 Series.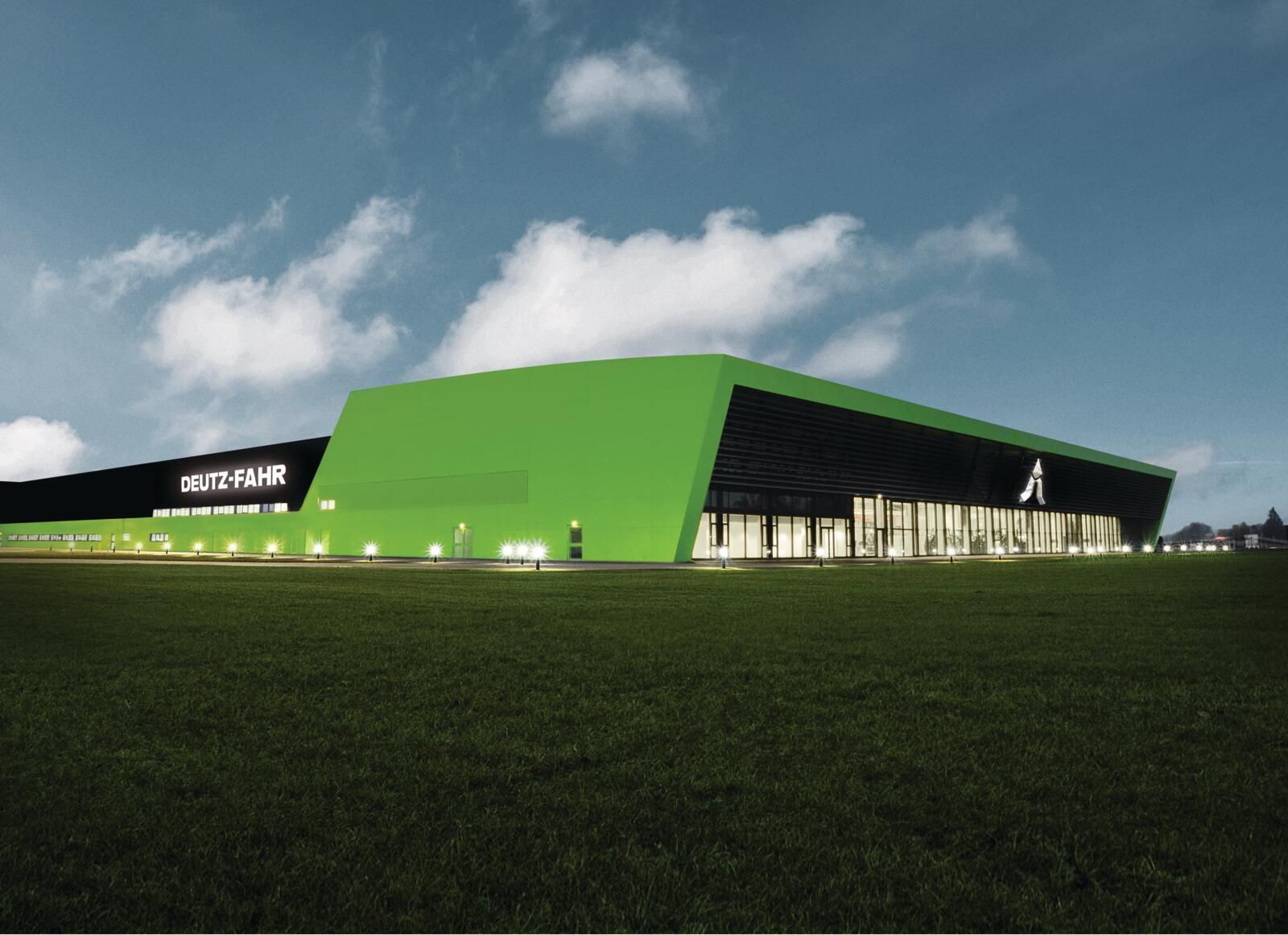 The modern bonnet design, LED light package and 8″ iMonitor in the cab all blend in seamlessly with the complete model range. Like the existing 6 Series,  the new, compact four-cylinder tractors come with powerful hydraulic systems as well as a range of hydraulic attachment points at the front and rear. Ultra-efficient Deutz TCD 3.6 engines (Stage IV) with an output from 126 to 143 HP (92.7 to 105 kW) ensure characteristicically high performance and low fuel consumption. A variety of equipment options are available. The spacious cab provides the high level of operating and driving comfort that DEUTZ-FAHR has become known. With the six new models in the range, DEUTZ-FAHR has added even more options to the technology mix. Enterprises looking for a compact model that offers a wide range of features as well as comfort and convenience are guaranteed to find a perfectly suitable all-round tractor that matches their work profile and individual requirements.
DEUTZ TCD 3.6 ENGINE. GIVES EVERYTHING. TAKES LITTLE.
The new, electronically controlled Deutz TCD 3.6 four-cylinder engines (Stage IV) are extremely compact, extremely powerful and extremely efficient. They respond immediately and deliver high torque across a wide range of engine speeds.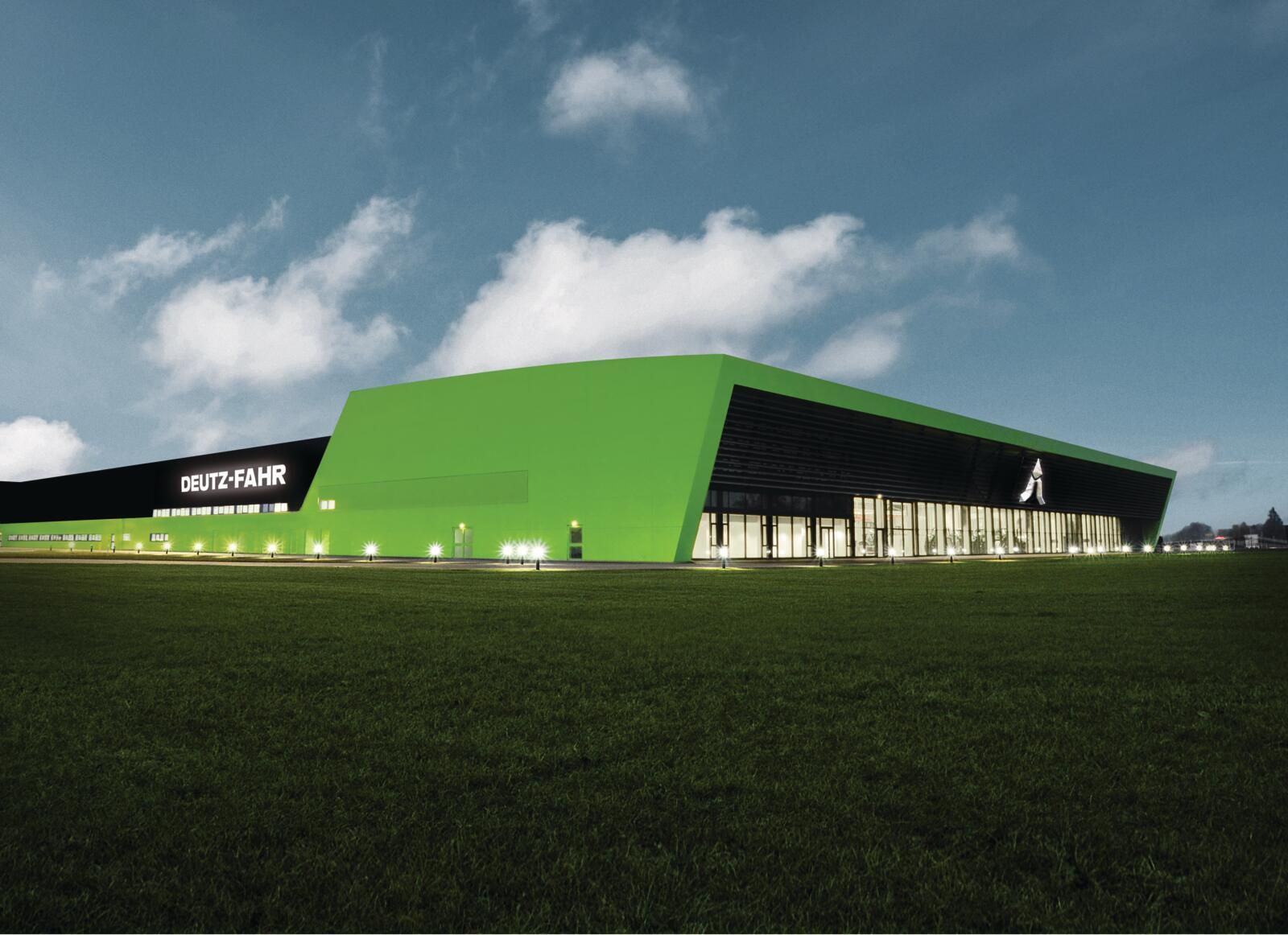 They are also extremely clean. They include EGR and SCR exhaust after-treatment and an additional, passive diesel particle filter (6130 and 6140). Compared to traditional active filters, the passive DPF offers three advantages: fuel is not injected into the filter, less heat is produced and filter regeneration is considerably faster. This means you save fuel and money while meeting all international emission standards – now and in the future. On all models, engine efficiency is increased by an electronic Visco fan. Each model can also be fitted with the new exhaust brake to provide up to 40 % greater braking performance. This system ensures that the service brakes are protected, in particular when travelling downhill and carrying heavy loads. While increasing safety this reduces servicing costs. Operation is practical, easy and reliable using an additional pedal, which controls a throttle valve. Brake performance is automatically calibrated and optimised for the selected driving mode. The new DEUTZ-FAHR engines are a prime example of modern technology made in Germany and synonymous with reliability and efficiency at the highest level, allowing you to complete your work even more efficiently.
TTV OR POWERSHIFT TRANSMISSION. THE CHOICE IS YOURS.
Maximum productivity with maximum driving and working comfort – the new 6 Series tractors can be fitted with modern, continuously variable TTV transmission technology. This mature concept has been tried and tested over the years and is now even more efficient thanks to new software. Three driving modes are available to allow the driver to adapt to every situation at work: manual, automatic and PTO. The overall speed range extends from 0.2 km/h to 50 km/h. For work in the field, TTV transmission is extremely efficient at all speeds. The engine and transmission controls are perfectly coordinated and support user-defined settings. The active-power-zero standby control makes it possible to stop without activating the brake pedal or clutch. Every single detail of the TTV transmission  has been specially designed to maximise the productivity of the new 6 Series models.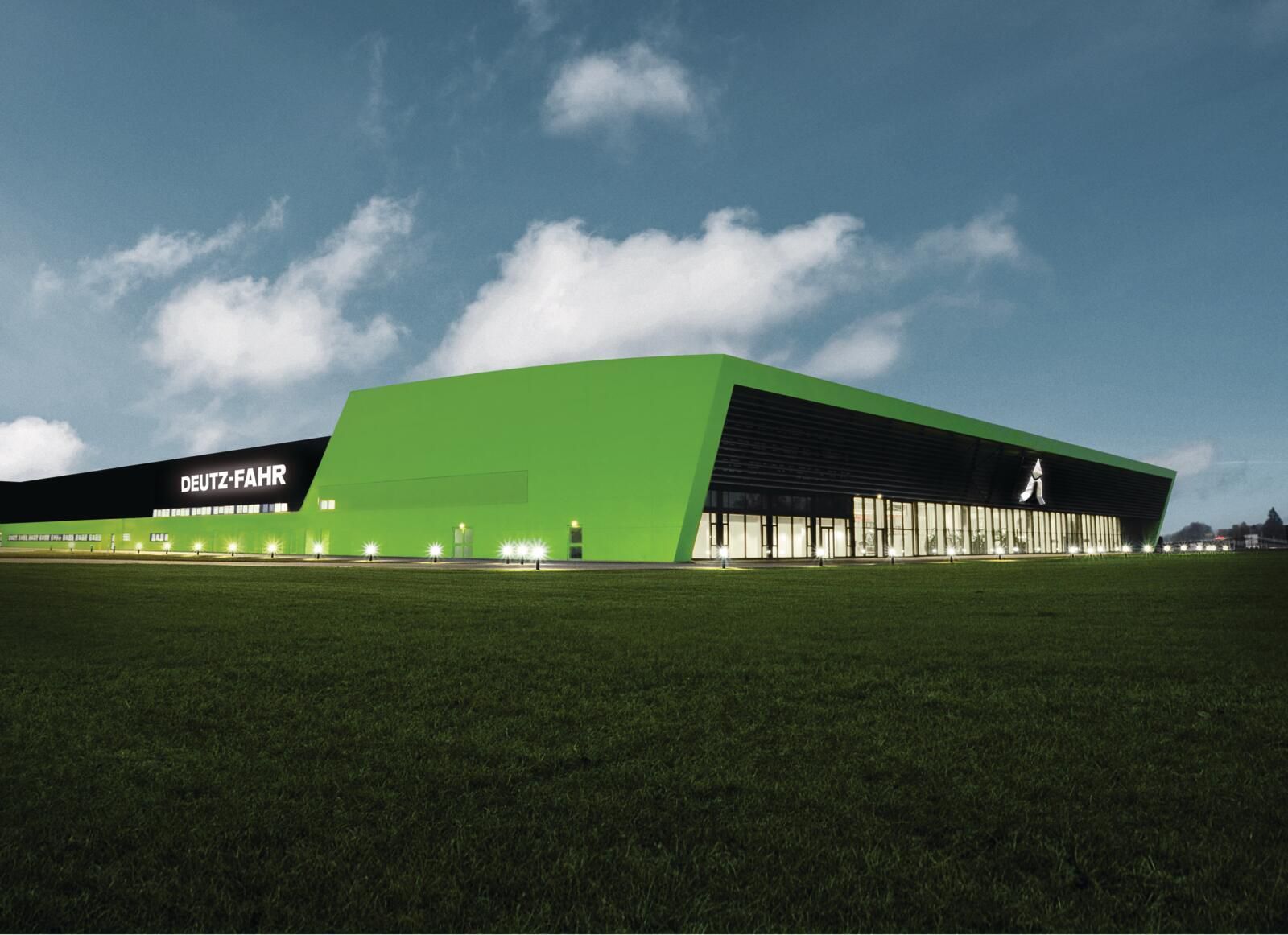 POWERSHIFT TRANSMISSION. YOU HAVE COMPLETE CONTROL.
Pure technology. Those who choose the new 6 Series PowerShift models will benefit from a solid, five-speed manual gearbox with three powershift steps and speed matching among other comfort bonuses. Two versions are available: a 30+30  or a 60+60 speed version with creeper and supercreeper. These transmission systems also feature the electro-hydraulic power shuttle system with five-stage pre-selectable response characteristics (SenseClutch). This makes it possible to change the  direction of travel without interrupting torque. The Stop&Go system facilitates precise manoeuvring in tight spaces without the need to operate the clutch – a key advantage of the new 6 Series models in terms of convenience, especially for front loader work. The ComfortClutch system also makes it possible to change gears without using the clutch pedal. Naturally, the top speed is 50 km/h, 40 km/h can also be achieved with reduced engine speed. For farmers who appreciate robust gear-shifting technology and still want to do some things manually, the new 6 Series PowerShift models are the perfect choice.
P TO FOUR PTO SPEEDS AS STANDARD.
Four PTO speeds at the rear (540, 540ECO, 1000 and 1000ECO) are part of the standard equipment for the Powershift version, three for the TTV version.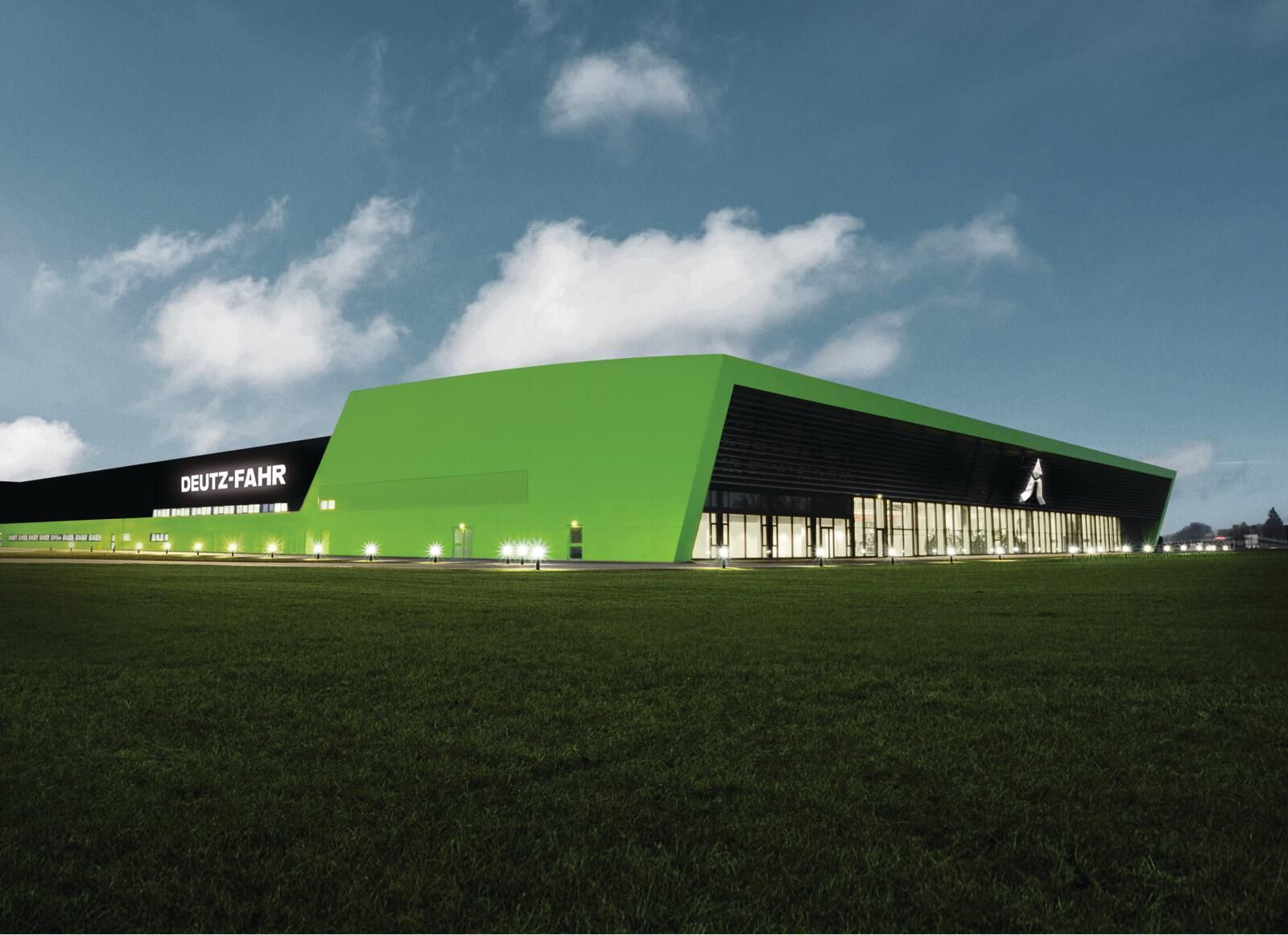 A 1,000 rpm front PTO and a ground-speed PTO are available on request. The automatic PTO function is included as standard. This activates or deactivates the PTO depending on the power lift position. The new 6 Series models offer everything for everyone. You can decide on the right equipment for you.
AUTOMATIC OR MANUAL? IT'S ALL A QUESTION OF  ADJUSTMENT.
The new 6 Series tractors show the extent of their equipment versatility when it comes to the hydraulic systems. These can be configured to suit your exact needs.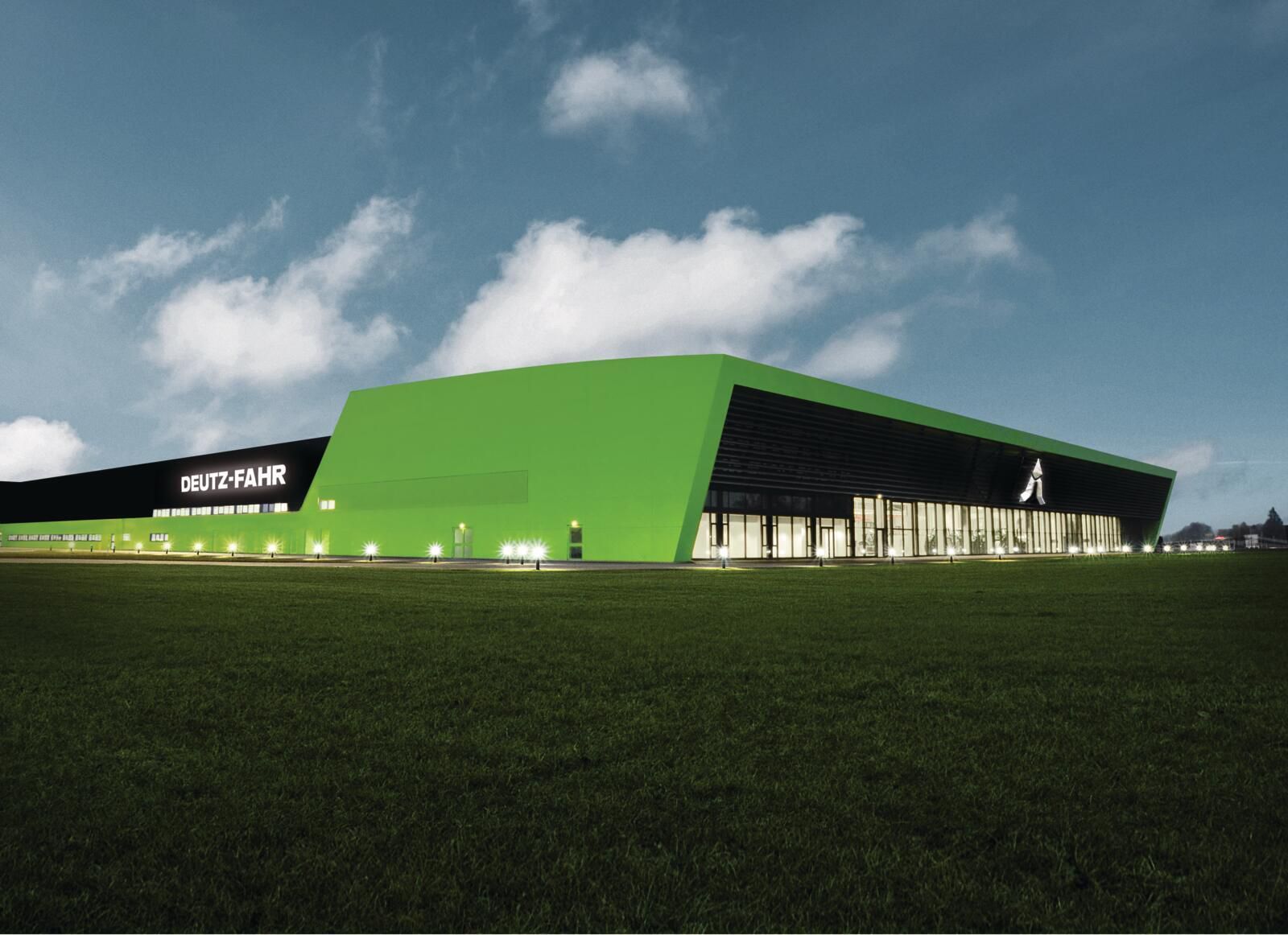 There is a choice of three hydraulic packages: a simple open centre system with a pump outputof 90 l/min and mechanically controlled valves, a 120 l/min load sensing package with mechanically controlled valves or a 120 l/min load sensing package with electronically controlled valves. Within these three basic packages, no fewer than 22 equipment options are available – from three simple, mechanical control units to complete electro-hydraulic control of five double-acting control units, front linkage (with ComfortPack) and front loader. A factory-fitted front linkage is available as an option. This also exists in three versions: mechanically or electro-hydraulically controlled  with optional  ComfortPack. The maximum lifting capacity of the front linkage is 2,880 kg. The electro-hydraulically controlled rear hitch can lift up to 7,000 kg.
SUSPENDED FRONT AXLE. ALL SITUATIONS. A GRIP ON EVERYTHING.
The front axles specially developed for the 120 to 140 HP class are new. These were developed with the aim of providing traction, grip and safety on all ground conditions and in all situations.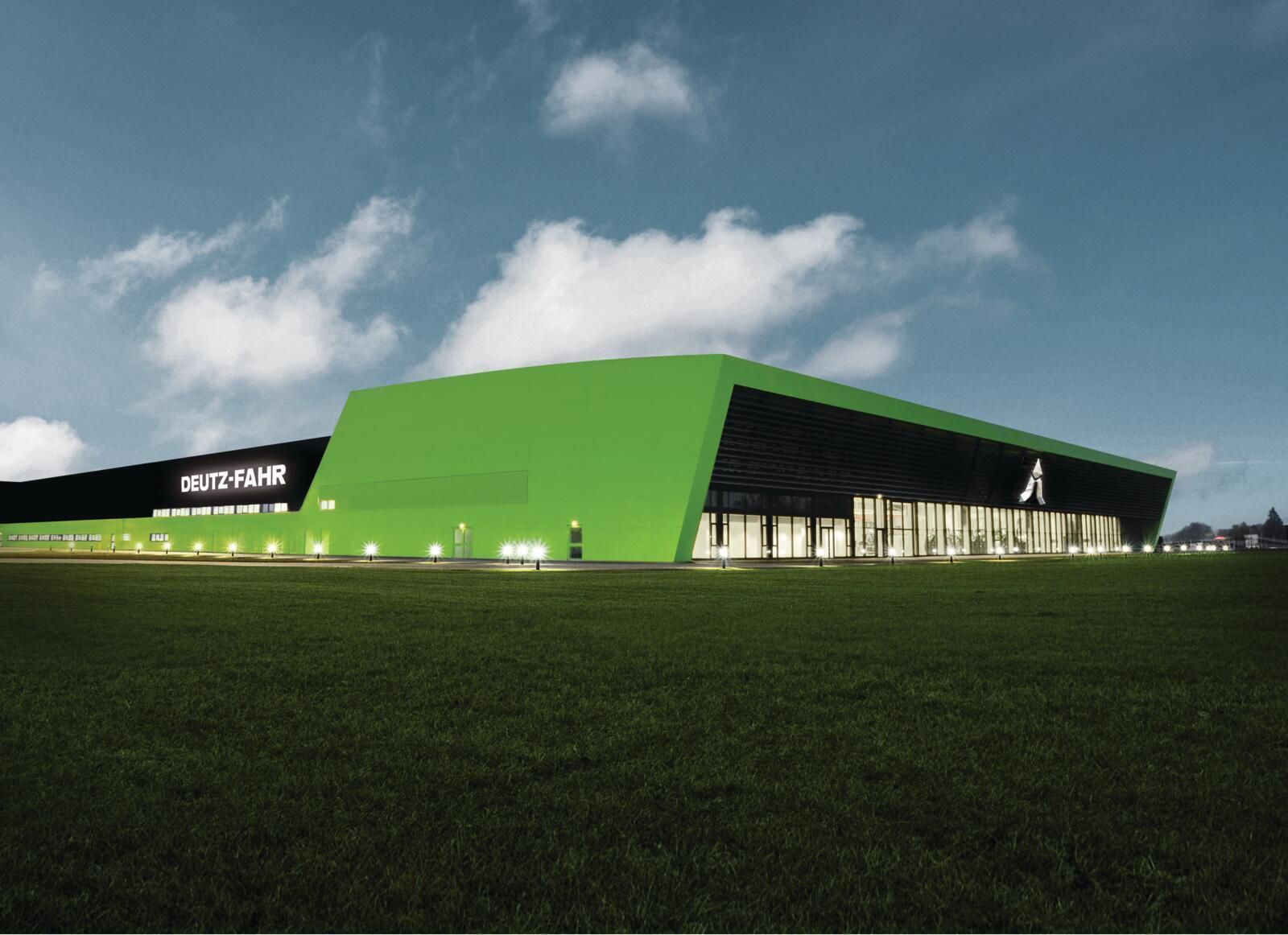 Four-wheel and differential lock (100 %) can be activated and deactivated by electro-hydraulic controls, and both are automatically controlled by the ASM system depending on steering angle and speed. All new 6 Series models can optionally be fitted with a suspended front axle. The suspension travel has been maximised with double-acting cylinders. This significantly increases driving and working comfort as well as traction and safety both in the field and on the road. The SDD rapid steering system is also available for all new models. It halves the number of turns of the steering  and makes manoeuvring much more efficient. As always with DEUTZ-FAHR, excellent safety features come as standard. The new 6 Series models are equipped with a four-wheel braking system, and a Hydraulic Parking Brake (HPB). A trailer brake (hydraulic, pneumatic or both) is available on request.
COMFORT CAB. HELPING DRIVERS TO GIVE THEIR ALL.
What do drivers need to give their all at work each day? First of all: peace and quiet. This is something the new 6 Series models offer. The cabin, mounted on Hydro silent blocks, reduces noise and vibrations by up to 40 %. For even more relaxed work, mechanical or pneumatic cab suspension can be fitted on request.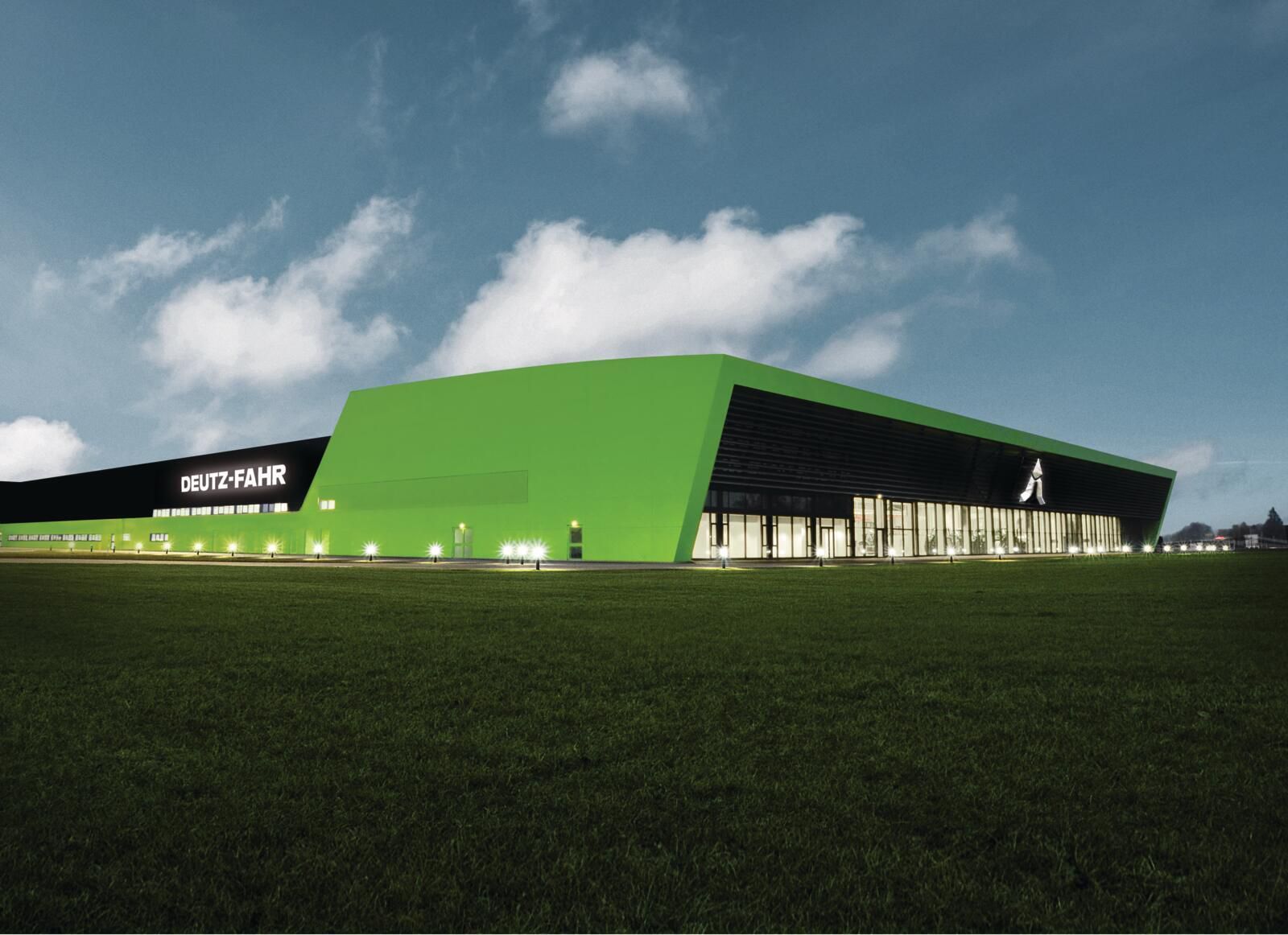 Next, drivers need a pleasant working environment. No problem: you can choose between manually adjustable air conditioning or automatic climate control. Adjustable side windows are standard on all models, and an opening front windscreen is available on request. Then, of course, drivers need a perfect view of all working areas, whatever the conditions. This is a given, too. An optional 33,600-lumen LED lighting package turns night into day. For best visibility above the tractor during front loader operation, choose a model with a transparent sunroof – with FOPS. To improve rear visibility in wet conditions, the wiper position on the rear windscreen has been optimised. As you can see, DEUTZ-FAHR has given its utmost when it comes to comfort in the new 6 Series models so that drivers can also give their all.